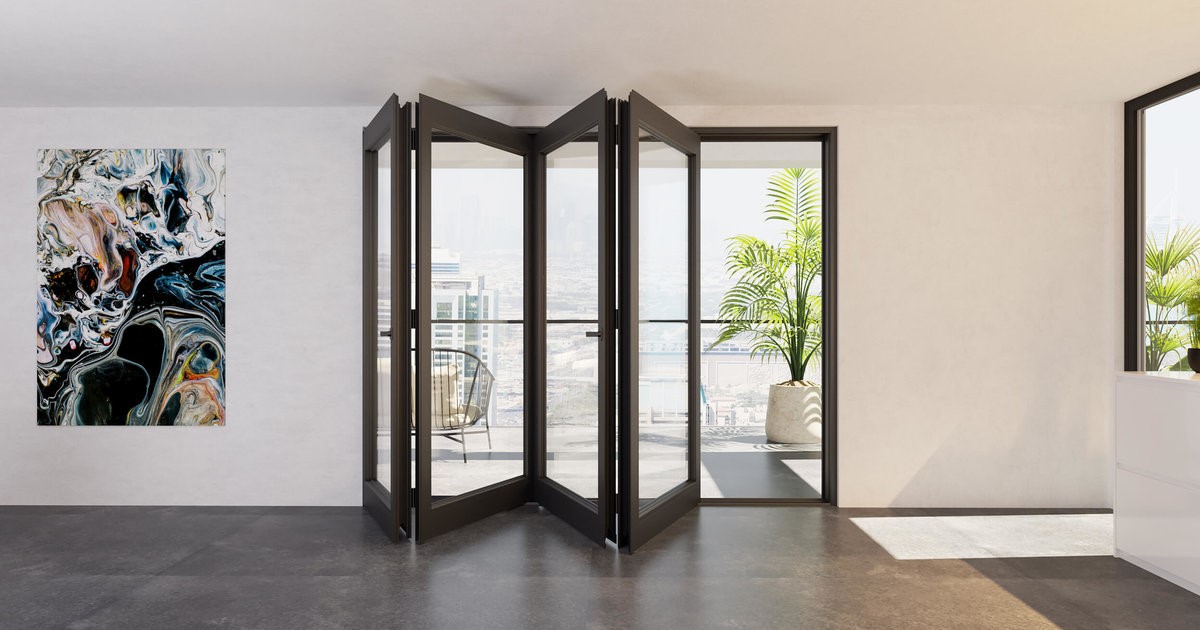 Due to extra comfort folding door is becoming an increasingly popular choice among small homeowners. These doors can be used not only to open them as a unit, but also work as an entrance door when only one sash is opened.
AVEPLAST offers folding (FS type) doors made of ALU profiles, which makes the constructions stand out for their lightness and strength. FS type doors opening is like a harmonica and they cover only 5% of their total width when fully opened. Quite often these doors are also chosen when there is a need to glaze extremely large areas. The maxim width of the door reaches up to 7 m and the height 3 m, upon the request even bigger dimensions are available.
We can offer two types of folding door systems – CF68 and CF77.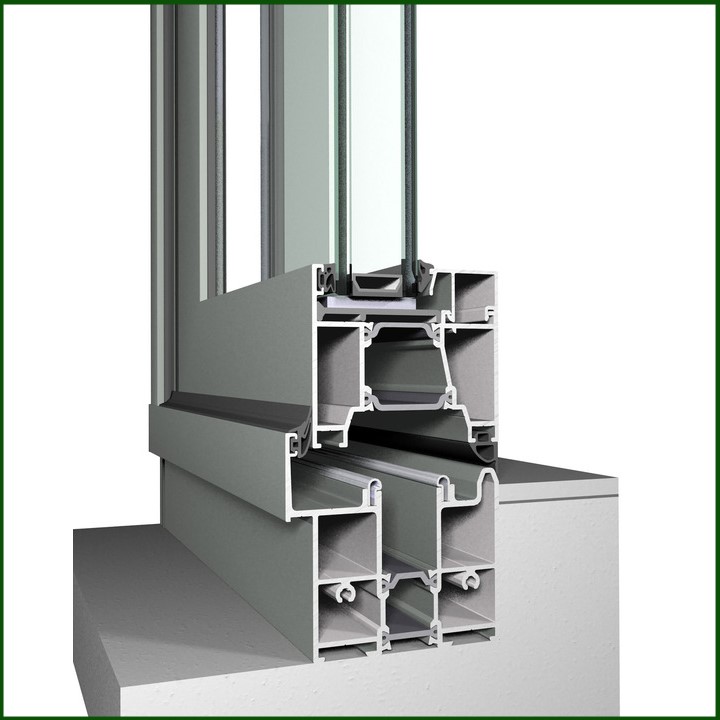 System CF68 – is thermally insulated folding aluminium door system that meets all the requirements of modern architecture – design, comfort and space efficiency. Compared to the CF77 system, the CF68 is warmer due to its narrower profiles and more affordable.
The maximum dimensions of such doors are 7000 x 2426 mm and the width of one sash ranges from 400 to 1000 mm.
Main features of the system CF68:
Provides unlimited design options;
Allows fold open to the inside or outside, from 1 up to 7 opening sashes;
12 to 55 mm wide glass packages can be installed;
Having the standard window hardware solution, CF 68 can feature the main door principle, in which the first sash is used as an entrance door without affecting other folding sashes;
The entrance door is equipped with a handle on both sides, so it can be easily accessed from the outside;
Reliable burglary resistance (class 2).
System CF 77 –  is a folding door system, th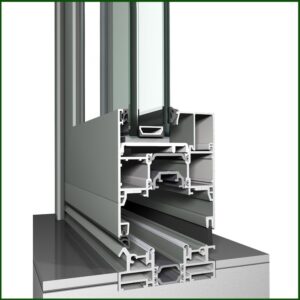 at stands out with its optimal heat and sound insulation, stability, comfort and aesthetic design. Providing greater possible dimmensions the CF77 pays back its higher coast.
The maximum dimensions of such doors are 7000 x 3000 mm and the width of one sash ranges from 400 to 1200 mm.
Main features of the system CF77:
Inward and outward opening solutions;
Depending on the width of the opening and chosen scheme, the passage width of up to 7 meters is available;
Double or triple glazing;
Variety of shapes and designs;
Any preferred colour from RAL colour palette. A possibility to paint different colours from both sides;
Connection with all CS construction systems are possible.
–
We invite to see some of AVEPLAST fulfilled objects.
Please contact AVEPLAST managers for further information. We are always ready to consult!