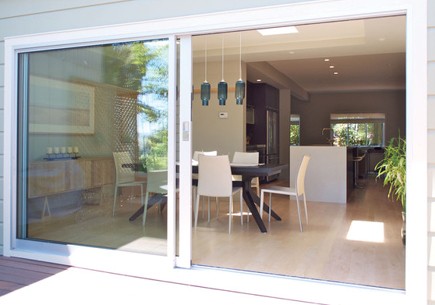 Sliding doors are becoming one of the most popular constructions in the premises, as available space is more limited. Expansive glass surfaces add freedom, comfort and light to your living space. This type of doors is the best solution if you have little or limited space inside your home. Sliding doors open fully by sliding to provide a large open area, which is perfect for the summer.
Aveplast offers three types of sliding doors:
1. Sliding doors (PS portal) –  the sliding doors do not open into the interior, but the leaf slides parallel to the frame in front of its fixed part. Easy turning of the handle to 90 degrees provides practically independent opening of the fold. The technical solution is application of new furniture with double forced operation.
2. Tilt and slide doors (PSK portal) – the system are superior to common sliding doors. It's a perfect solution that ensures big access to daylight both in a small and in a big room, maintaining great thermal insulation at the same time. Their sturdy energy efficient design leads to cost savings for your home. The doors open fully by sliding to provide a large open area perfect for the summer. They can be tilted inwards for efficient and regulated ventilation while keeping your home and family safe and secure as well.
The PSK sliding doors system can be constructed on the basis of one of five different profiles: StandArt, ClasicArt, FutureArt, FutureArt+ and ThermoArt. It is a quite traditional solution for terrace or garden entrances.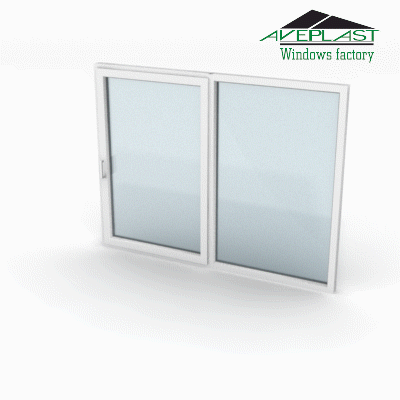 3. Lift and slide doors (HS portal) – HS Portal opens the door to larger access into the fresh air, more freedom of movement and lots of light through larger pane sizes – it's a popular choice for a living today. HS is an ideal solution in the places where space and comfort are very important. Low threshold enables obstacle-free movement, which is particularly important in case of children, elderly or disabled people.
A system of levers and wheels lifts the panel off the sill enabling movement of large, heavy panels with very little effort. Even sash weights of up to 400 kg can be operated safely, effortlessly and easily.
Sliding doors are available in 6 combinations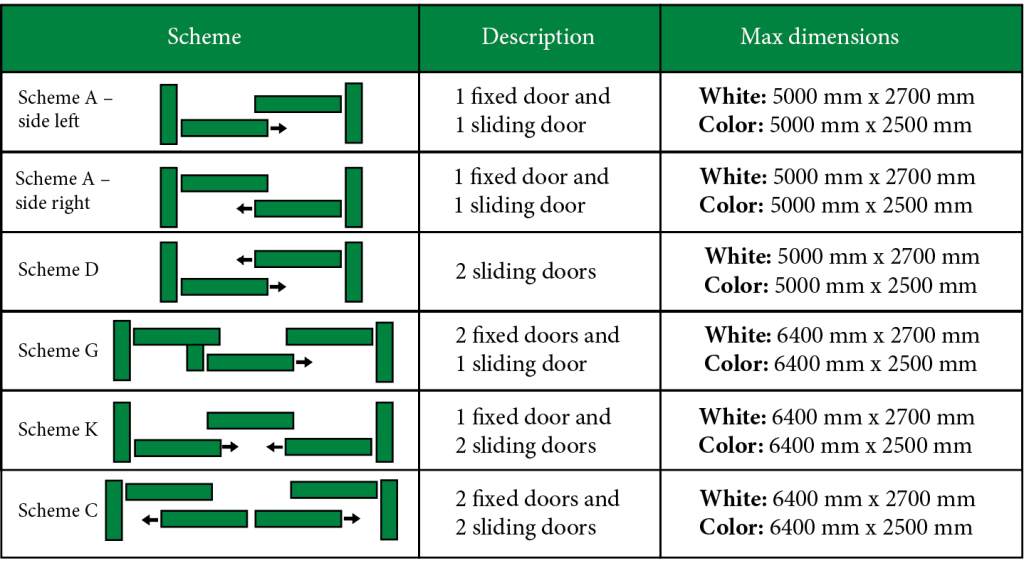 According to the needs, you can choose one of 3 different types of HS sliding doors: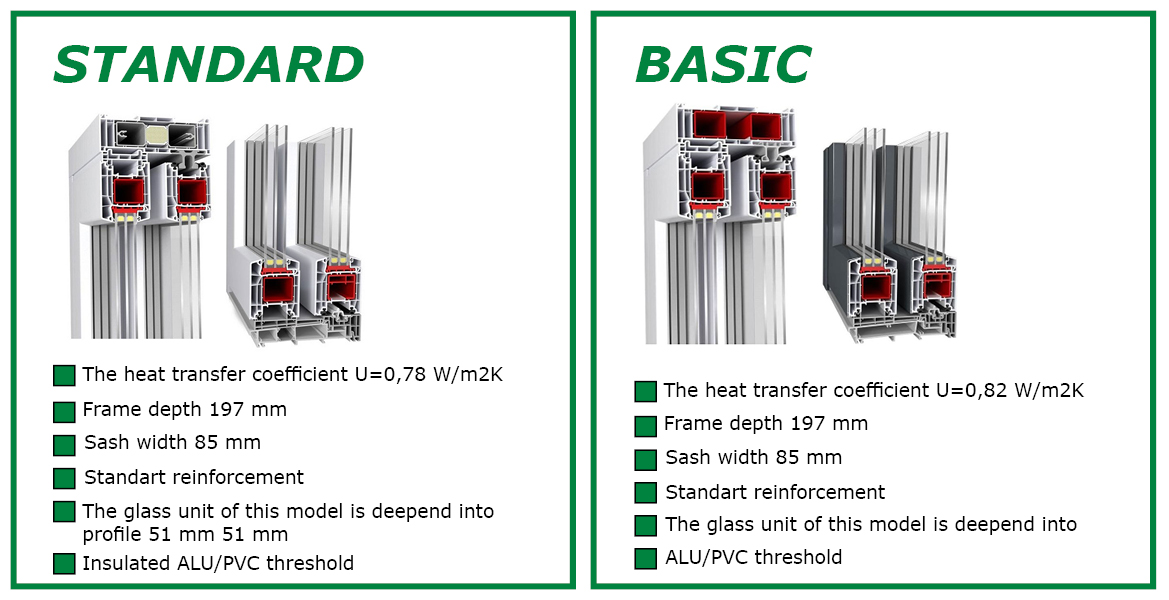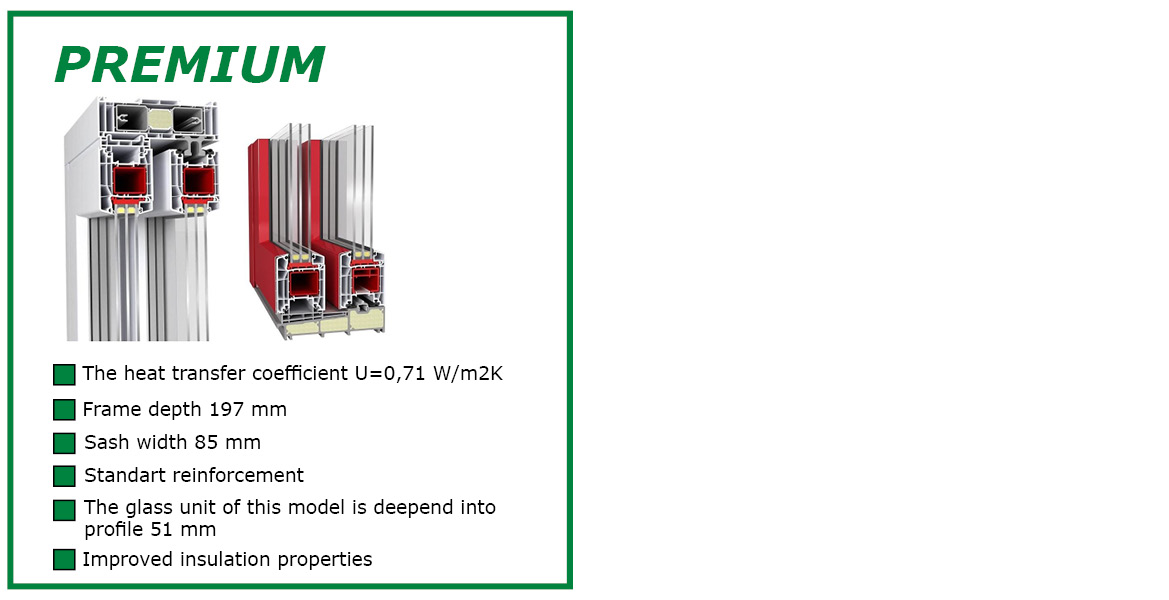 We offer an elegant, functional and robust handles to make the best of your lift and slide doors of four standard colours.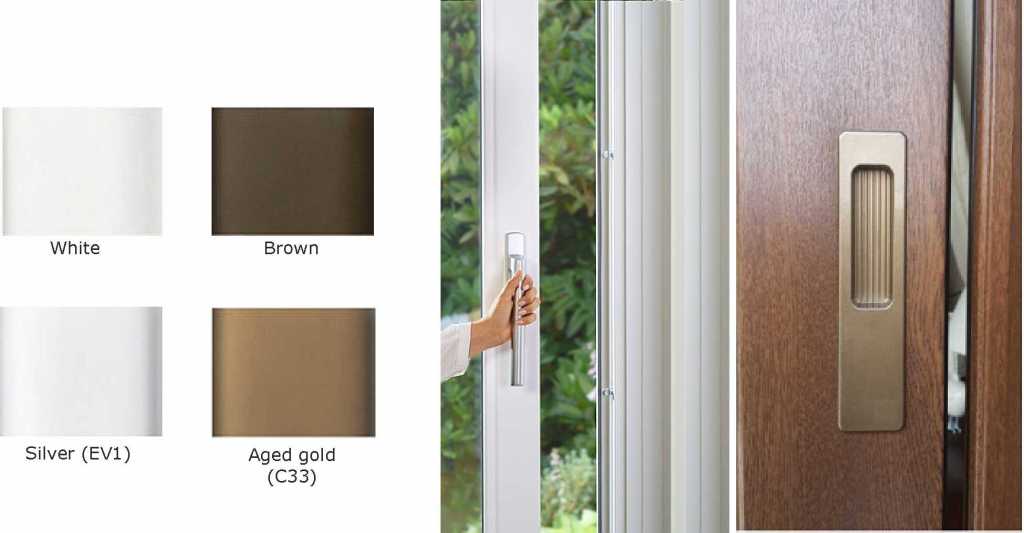 Please contact "Aveplast" manager for further information. We are always ready to consult and help!