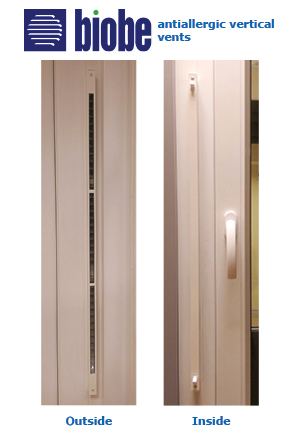 Various kinds of allergens can be met in both a city or nature. They affect our health in a negative way. One type of allergens can be called breathing in allergens such as pollen plants, car exhaust fumes, dust and industrial pollutants. They may cause eye, nose or throat irritation, sensitivity of nervous system, weakness, shortness of breath, headaches, nausea.
If your relatives or co-workers are allergic to breathing in allergens there is a need to maintain healthy and sterile environment. You can avoid pollen of flowering plants by shutting off the windows. Nevertheless, the ventilation is necessary in order to create a healthy microclimate in the premises. AVEPLAST offers a solution – BIOBE antiallergic vertical and horizontal vents.
Horizontal vents are milled into the frame. Vertical vents are milled into the profile to widen.
With Biobe vents the incoming air flow can be controlled that's why it is easy to ensure sufficient fresh air into the rooms.
–
–
Antiallergic vents have two filters:
The filter cartridge for large dirt and mosquitos. This filter is made from polyester and can be washed with soapy water. Characterized by a very low airflow.
–
–
Antiallergic filter cartridge with high quality BIOBE antiallergic filter retains It is not recommended to wash the filter. It needs to be changed 1-2 times a year (recommended at the pollen season). It has a low air permeability inhibition.
Please contact "Aveplast" manager for further information. We are always ready to consult and help!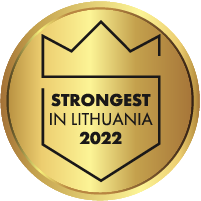 Contact us

Viktorija Kneziukienė
Head of Export Department
00 370 656 93802
viktorija.kneziukiene@aveplast.lt
Greta Barodicienė
Export Department Manager
00 370 655 55705
greta.barodiciene@aveplast.lt
About "Aveplast"

JSC AVEPLAST
VAT code: LT107025418
Company code: 110702540
Address: Kertupio street. 59,
Neveronys, LT-54487 Kauno r., Lithuania