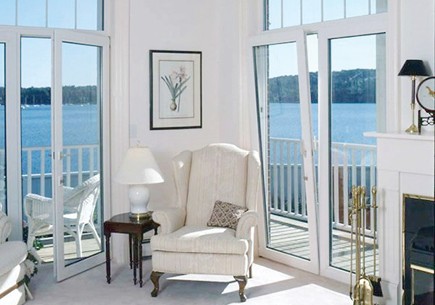 PVC terrace doors are extremely functional, durable, and fits both the interior and the facade of the building. Terrace doors are characterized by lighter design and a low threshold, which is specially adapted to exit to the terrace.
What you should know about terrace doors?
◆ Terrace doors and windows can have matching shape if they are made from the same PVC windows and doors model;
◆ Terrace doors can be 2 layer or 3 layer glass units with ornament, reflective, toned or frosted glasses.
◆ Also, you can order glass mullion glued on the glass or inside of the glass.
Outward-opening terrace doors:
Inward-opening terrace doors:
Recommendations: PVC doors are produced according to individual orders. Plastic doors made from modern materials are very durable. They are resistant to the effect of moisture, therefore they serve as the perfect external partitioning even for very humid areas – swimming pools, cellars and similar places. Due to diversity of colours, they easily find a place not only at the building exterior, but at the interior as well. Our plastic door and window colour palette is the same, so there is no problem to match with each other. Reliable mechanisms of plastic doors increase their functionality, so they are often used not only in residential buildings but in public objects also. PVC doors are warm and probably the most functional doors in Lithuania at these days. Value this please!