---
---
About AVEPLAST windows factory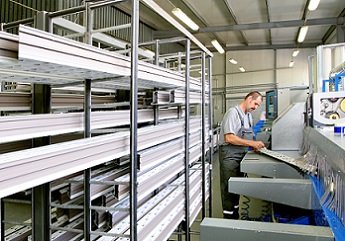 Short history
Aveplast JSC started its activity in 1995. Since then, company has grown into successful business unit, that is widely known not only in Lithuania but also in other countries. Company produces highest quality PVC windows, doors, facades and various aluminium constructions – windows, doors, facades, winter gardens, conservatories and ventilated facades. Aveplast JSC always seeks to meet every customer's need, so company not only expand assortment of its production, but also pay special attention to services and constantly improves them. When two main things, such as hard work and success, meet, company has best opportunity to grow and improve it's business. Aveplast JSC is one of the most successfully working companies in Lithuanian windows industry and because of our success we have been nominated by GAZELE as "The strongest in Lithuania 2016".

Export history
Aveplast JSC export branch was establish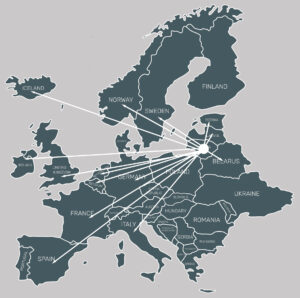 ed in the end of 2005. Since then, the company constantly increases export of its production. Our products already reached these European countries: France, Denmark, Norway, Sweden, Iceland, Germany, Hungary, Latvia, and Belarus, Russia and Kazakhstan in the east. Until now sales of aluminium constructions made about 46% of all export volume, and plastic constructions – about 52%.
Perfect geographical position
One of the most modern windows factories in Lithuania belongs to Aveplast. Aveplast JSC is located in Kaunas district, in larger than 35000m² area. Here is our logistics centre established as well. Because of its perfect geographical conditions – near international highways and fast communication with Klaipėda port, – our windows, doors and other products are operatively supplied not only for Lithuanian customers but for foreign customers as well.
High quality
Aveplast JSC constantly improves and optimizes exploitation of manufacturing capacity. To keep the market leader position, Aveplast JSC renewed its manufacture lines, improved software of manufacturing and logistics processes, in order, that services for its Clients would be supplied faster and more reliable. Aveplast JSC operates according to the requirements of quality management system ISO9001, and it is the only window manufacturing company in Lithuania, which has been certified and every time control all of its processes: PVC and aluminium window and door design, manufacture, sales, supply, installation and services.
Our attitude
Aveplast JSC technique specialists are always ready to share with their experience and to help in every stage of building realization. We advice to choose qualified partners. Even choice of the best material sometimes can't guarantee perfect results, if you will not have good and experienced contractors. Our company constructed facades for many buildings, which became a part of their reputation. Even during installation of windows, doors and winter gardens, our priority is giving ideas and advice to our clients. For photos of some Aveplast fulfilled objects click >>here<<