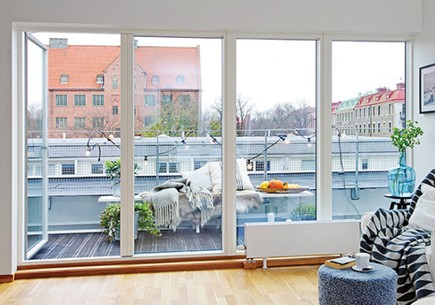 PVC balcony glazing has a high thermo insulation and acoustic performance, good aesthetic appearance and protection ( if it's required). It is worth mentioning that these constructions don't need additional supervision. PVC balcony glazing is made of the same PVC profiles as PVC windows and doors.
The main advantages of PVC balcony glazing:
◆ Excellent thermo insulation and noise insulation;
◆ A good aesthetic appearance;
◆ It's easy to clean and maintain;
◆ Durability;
◆ Additional protection (if it's required).
According to the needs PVC balcony glazing can be made of these PVC profiles: