The most colorful  PVC windows and doors from Lithuania! With our innovative technology we can produce windows and doors with more than 35 different colors from both – interior and exterior. We even have 6 colours with Wood grain effect which have exclusively low price and fast production time.
Note: The colors you see on a pc/mac/laptop/mobile screen may be different than they appear in real life. For more in depth information please contact one of our export managers.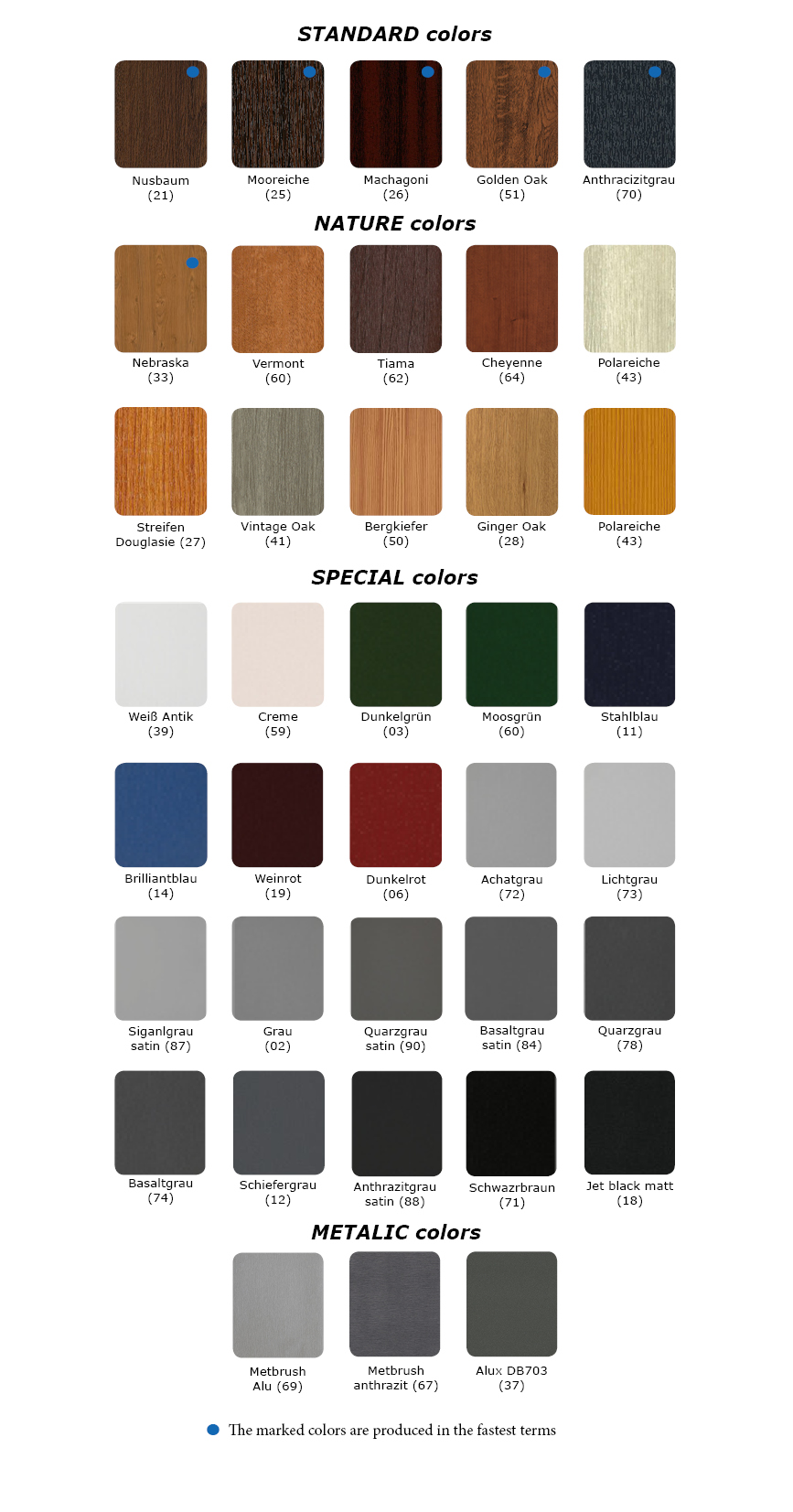 We invite to see some of "Aveplast" fulfilled objects.
Please contact "Aveplast" manager for further information. We are always ready to consult and help!